Stamping
---
Our capacity ranges from 75 ton to 600 ton presses, allowing UMP to produce progressive stamping for small washers to parts up to 2 feet long. Four slide production capacity is also available at our 125,000 s.f. facility.
Our 600 ton Minster press in action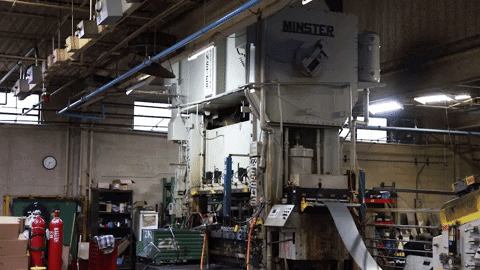 UMP can utilize any of the following materials:
Stainless, Aluminum, High strength steels, and low carbon steels
We offer the ability to help resolve emergency stamping situations. United Metal Products is flexible enough to take dies and start production almost immediately in urgent cases. Just contact us to find out how we can meet your production deadline needs.